Description
Prevention of breast cancer is very important !!
Let's all get together against this fight !! Yesterday was an unknown, today we can be us.
Early diagnosis of breast cancer, before any signs or symptoms arise, is critical in that it increases the likelihood of the treatment being more effective and, as a consequence, enabling a better prognosis of the disease. In addition to decreasing mortality, early diagnosis may in some cases avoid mutilating surgeries such as radical mastectomy and the use of chemotherapy.
Material: Cotton
Size:
Anitta !!
Anitta also warns in its cancer prevention video clip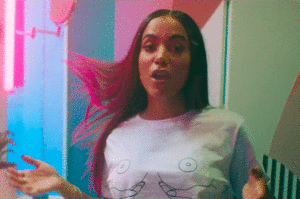 Average delivery times Free:
United Kingdom: 6 to 10 working days.
United States: 7 to 20 business days (5 to 8 business days Express).
Canada, Australia: 15 to 25 business days (7 to 9 business days Express).
Other countries: 15 to 30 working days.
Consider 2 to 7 days of product processing time.
COVID-19: Due to flight limitations, there is currently a delay of 5 to 10 days in the delivery of this product.
Secure payment
Payment methods
Your payment information is processed securely. We do not store credit card data nor do we have access to your card numbers.
---
Safety