Description
Sweatshirt for men with white and green hood, this shirt represents a person smoking shisha through the image.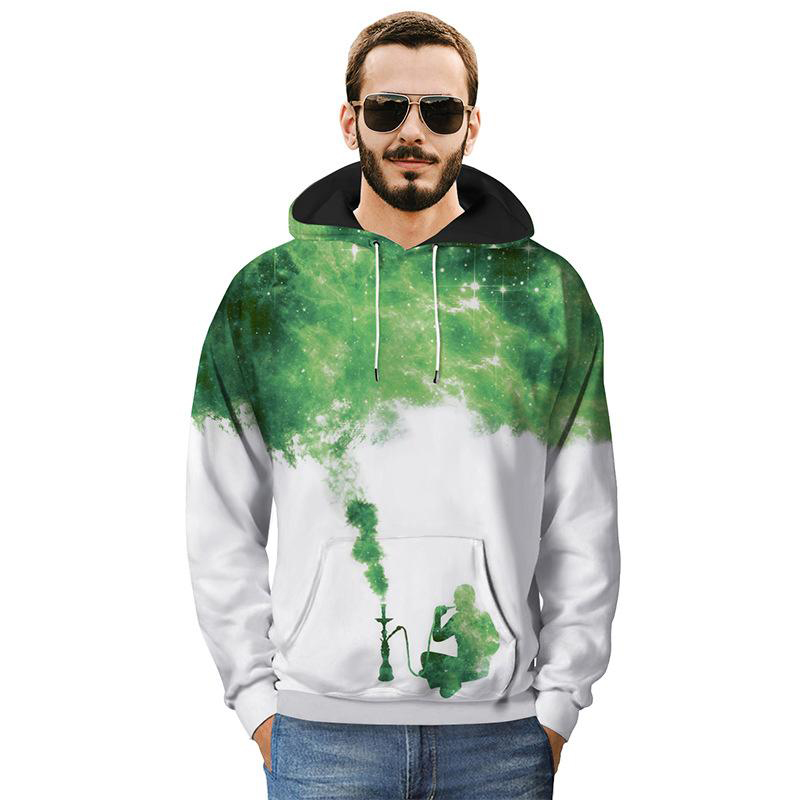 Specifications:
Material: 95,4% Polyester and 4,6% Spandex
Season: Autumn, Spring, Winter
Package:
1 Sweat
Sizing Chart:
Average delivery times Free:
United Kingdom: 6 to 10 working days.
United States: 7 to 20 business days (5 to 8 business days Express).
Canada, Australia: 15 to 25 business days (7 to 9 business days Express).
Other countries: 15 to 30 working days.
Consider 2 to 7 days of product processing time.
COVID-19: Due to flight limitations, there is currently a delay of 5 to 10 days in the delivery of this product.
Secure payment
Payment methods
Your payment information is processed securely. We do not store credit card data nor do we have access to your card numbers.
---
Safety